Printing is at the core of our business, but that's far from all we are capable of. Our wide-ranging services give you the flexibility to engage with us at any stage of your project. From design to delivery, we've got you covered.
OFFSET PRINTING
Regularly color calibrated and held to the highest quality standards. Our six-color offset press will churn out mind blowing color with enough room for special finishes and spot colors. But we're flexible enough to handle smaller jobs as well, with our one- and two-color presses we can keep costs down while retaining our high color accuracy standards on a smaller machine.
DIGITAL PRINTING
With our range of digital presses, we can handle anything from a black and white user manual, to business cards with special effects like clear and white ink. On top of that, we can turn your job around quickly and efficiently and with gorgeous and vibrant colors. You're no longer limited to printing on white paper with digital. Our specialty colors like white, clear, neon pink and silver give your projects the edge they need to stand apart from others.
LARGE FORMAT PRINTING
From banners to rigid signs, our large format printer can do it all. Add to that, our digital die cutter and you can have any substrate cut to any custom shape that you can imagine. Our no fade inks ensure that your project will stand up to the elements for as long as you need.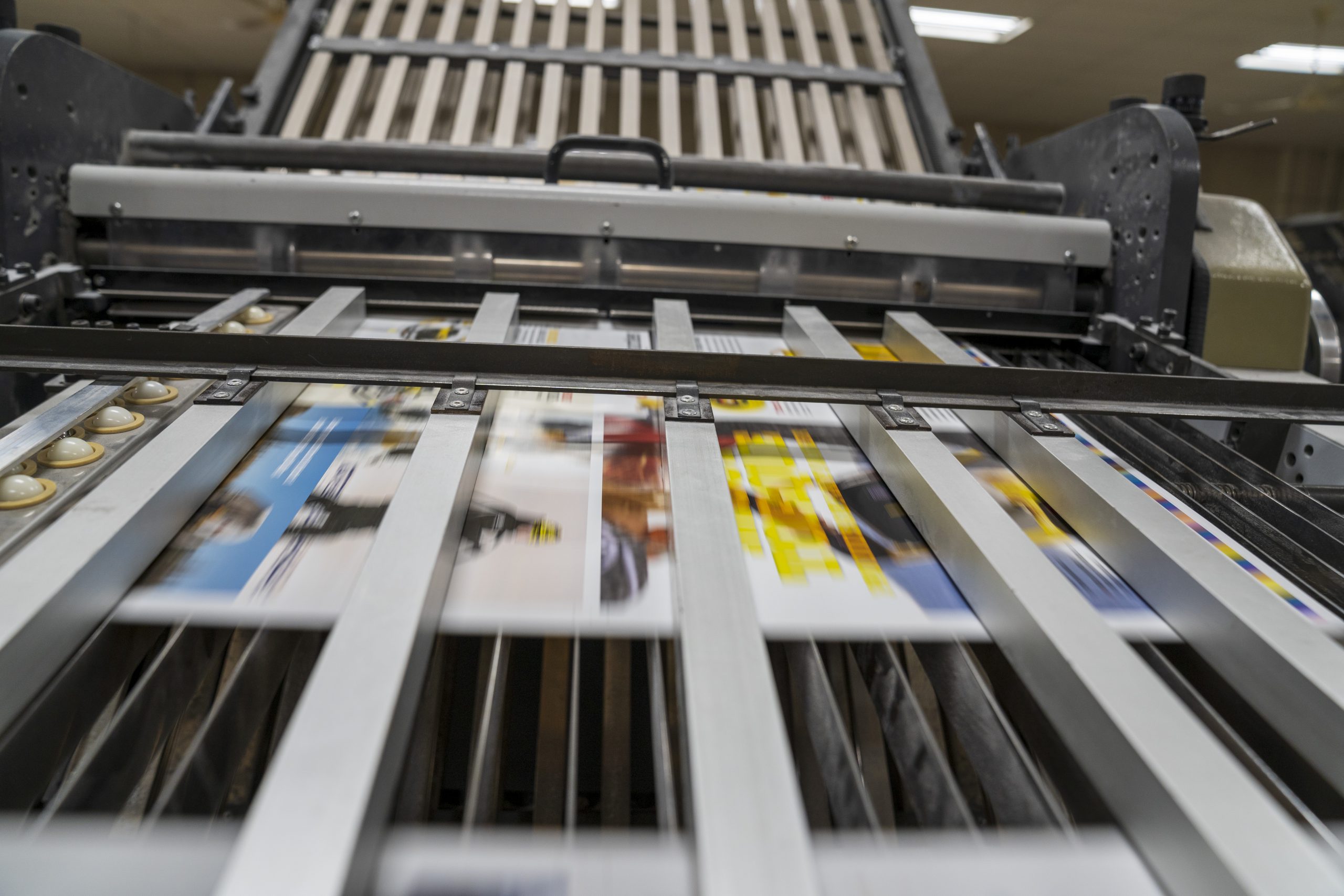 BINDERY
We house a full-service bindery in our production plant. Folding, scoring, collating, stitching, die-cutting and embossing are just a handful of our capabilities, all done in the same building. With no need to send your project somewhere else, we're able to get it done more quickly and control the process to ensure a quality final product.
FULL-SERVICE MAILING
When you need to send something through the mail, look no further than Zimmermann. Our full-service mailing department works hand-in-hand with local post offices to ensure your project meets the size and weight requirements to get the lowest possible rates. Not only that, but we will purchase a mailing list for you or clean up the ones you already have. Look no further for Every Door Direct Mail® (EDDM®). We do that too.
CUSTOM PRINT ORDER WEBSITE
If you have a library of printed products you tend to need on demand, we can take the headache out of managing that inventory. We create and manage customized print order websites where you can order and customize your materials. Or if you have customers who buy your printed materials, we can set up your site to capture that business as well. Our sites are capable of handling any materials, from t-shirts to brochures and digital assets like videos and logos. Our websites are incredibly flexible.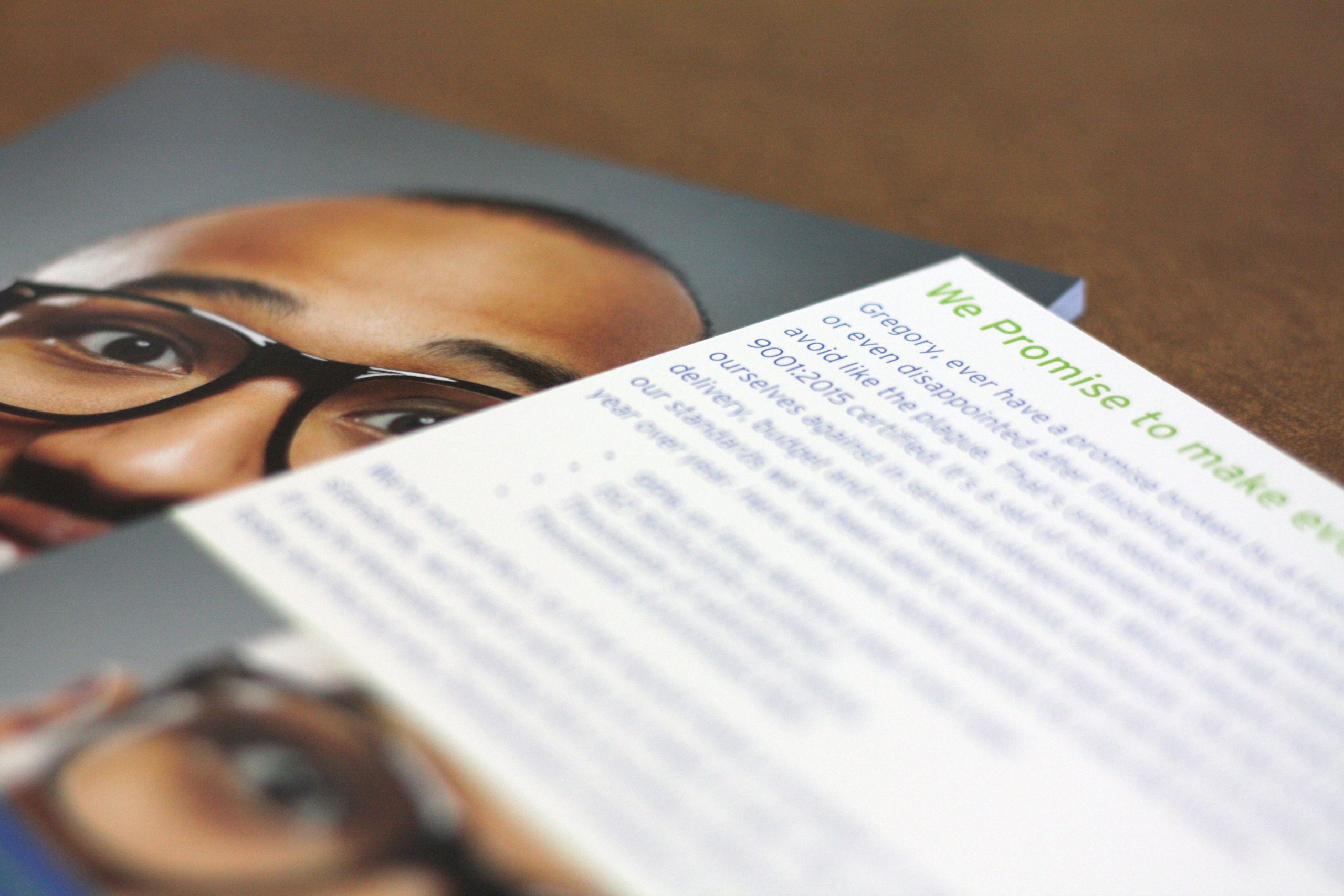 PERSONALIZED MARKETING
Our software is capable of building customization directly into your design files. When you need to add a personal touch to your mailings and other projects. Or if you just need a bunch of numbered tickets or coupons, look no further than Zimmermann to help you complete your project.
MATERIAL WAREHOUSING
When you've committed to high volume print, you'll also need a place to store all the extras. Our climate-controlled warehouse is organized to make picking and packing quick and seamless. When you order online with us, you'll also have 24/7 access to all your materials, without the need to call anyone. Not only will it cost you less, but getting your materials shipped out will be faster and easier.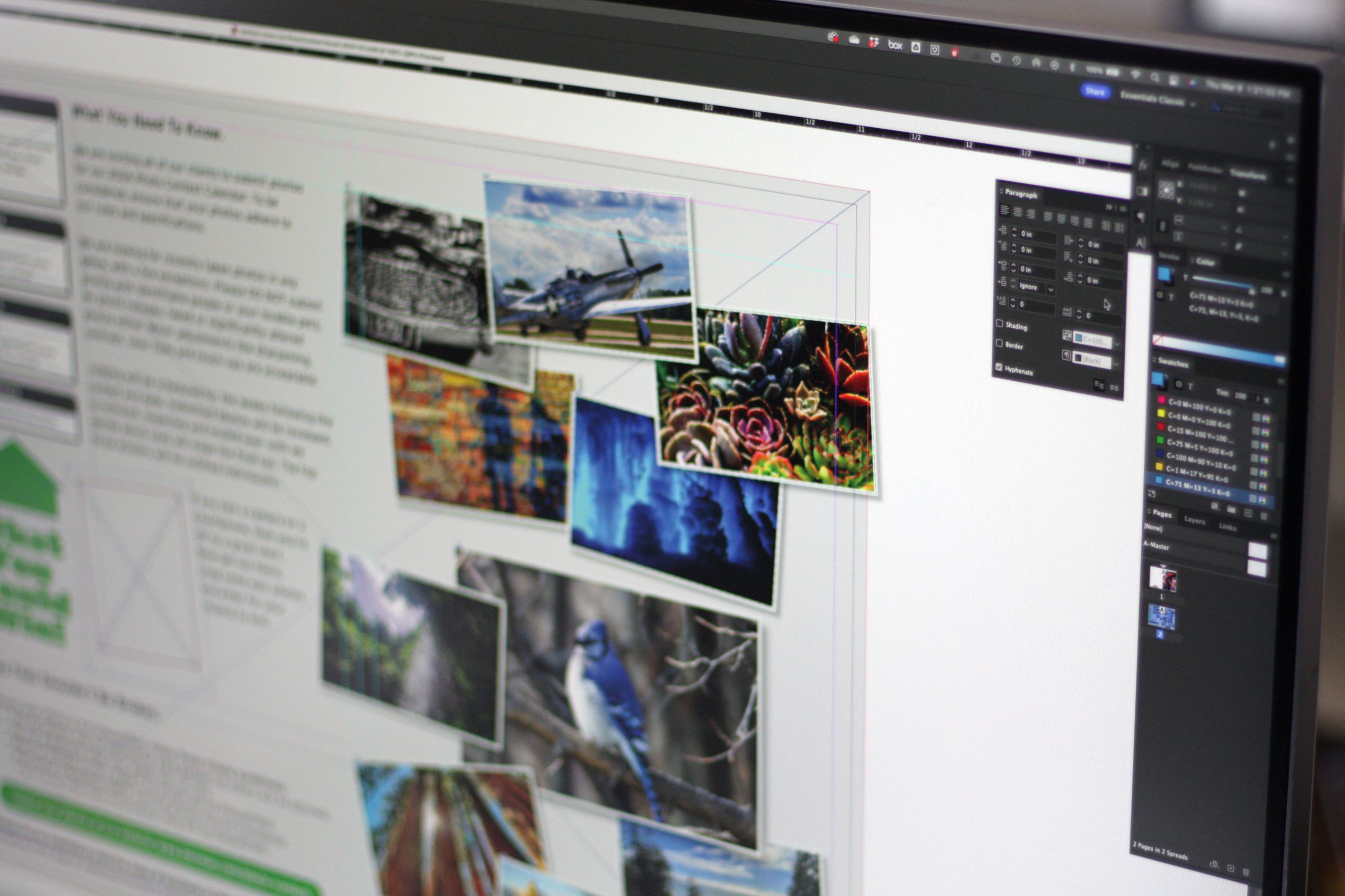 GRAPHIC DESIGN
Looking for a brand refresh? A new brochure? A product catalog? or maybe you need some ideas for a new campaign. Whatever your needs are, our in-house designers have more than 20 years of experience and the drive to deliver the best designs possible for your projects.
OUTSIDE THE BOX
Not all projects fit neatly into one of our services. Maybe not even two of our services. We make every effort to investigate the best options to make your project a reality. If we can't do something here, we will find someone who we can partner with to get it done for you.
HOW CAN WE HELP?
Speak to an expert about your next project.