Commercial Printing And So Much More.
Experts in Design, Print, Fulfillment and Mailing.
GRAPHIC DESIGN
From concept to final design.
OFFSET PRINTING
From 1-color to 6-color including special finishes.

DIGITAL PRINTING
Best for fast turnaround projects. Special colors available.
LARGE FORMAT
Banners, diecut signs and everything inbetween.
BINDERY
Put the finishing touches on your project.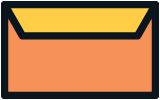 MAILING
Reaching your customers has never been so easy.

WAREHOUSING
Climate controlled and ready to go.
FULFILLMENT
Delivered when and where you need it.
We Believe In You.
We Care About Your Success.
At Zimmermann we maintain that everything we do is up front and exactly what you ask for. We want to make sure that we give you the best price for our services and materials that we can provide. On top of that, if we feel that your project can benefit from different materials or a different process all-together, we'll suggest and fully explain how it will help you. We'll also never treat you like a small fish; we believe that all of our client's are great catches.
PEOPLE ARE ALWAYS SAYING NICE THINGS ABOUT US!
What we truly value is that Zimmermann Company cares about our company and our end product and they care about our business relationship. We experience it in all of their services, seen and unseen, that they provide with a customer service that is, in my mind, unparalleled.
– Cheryl L.
When working with multi-national companies, they are always looking to improve their products and cut lead times while reducing overall costs. This is something that I have come to count on while working with the staff from Zimmermann. They go that extra mile.
– Dave R.
I have always been very impressed with Zimmermann Company's customer service, competitive pricing and quality of the finished products. Zimmermann Company has come through for us on a number of occasions when we had rush requests, delivering print, banners or other items on a very short notice. We greatly appreciate the partnership and look forward to doing business together in the future.
– Paul M.
Zimmermann is a full-service printer. We depend on them for a wide variety of projects, from short-run to long-run and from one-color to four-color. They keep all of our jobs on file so that it¹s easy to make changes with just a phone call or fax.
– Jeff B.
Zimmermann provides us with a wide variety of services with quick turn-around. Their range of services includes long runs and catalog production, full-service mailings, dimensional materials, kit assembly and production. We are particularly pleased with Zimmermann's commitment to maintaining high environmental standards. Their 'green' philosophy enhances our commitment to the environment.
– Julianne R.
The Zimmermann Company team brings a very progressive, can do attitude to every project and has consistently exceeded our expectations. They really understand that great service is about more than putting ink on a page and they back that up with a commitment to LEAN management and a world-class suite of technology solutions. We've moved all of our print business to Zimmermann Company over the last year and have been very satisfied with that decision.
– William W.
Zimmermann is a valued vendor for Goodwill. We depend on them for a wide variety of projects, from annual reports, direct mail and newsletters, to posters and flyers. They are responsive, flexible and consistently go above and beyond to service us in a cost-effective and high-quality manner.
– Pat B.
You helped us create our own website to use for ordering and mailing our postcards and brochures, and it has made my job so much easier. The website is so easy to use and saves me a lot of time as all of our postcards are listed right on the website with pictures and descriptions so I can easily see what I am ordering. Everyone at Zimmermann Company is very professional and friendly and I really enjoy working with you.
– Christine V.
Zimmermann has been a tremendous partner to TomoTherapy and our Institute of Learning. They helped design and produce our first global learning kit in the history of TomoTherapy. It was truly one of the best pieces of branded training material I have seen. They helped ensure our messaging was consistent with the functionality required.
– Kelly C.
It is my pleasure to recommend the design and printing services of Zimmermann Company. The company offers top-notch quality, personalized service and very competitive rates. Without a doubt, Zimmermann Company goes above and beyond. Each project they have completed for us is five-star.
– Malissa P.
Let's jump right in and get to the good stuff. We want to work with you and we want to make that experience very easy. See that shiny blue button over there? Yeah, that's your ticket to getting your project finished the way you want it.